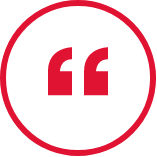 As a physician, I chose Dr. Varano and his talented team specializing in Anti-Aging, Regenerative, & Integrative Medicine located in Conshohocken, PA as the premier location to have cardiac risk assessment performed and personalized risk reduction program implemented. Dr. Varano is one of the few physicians specializing in preventing heart disease and reversing it rather than just treating once it's caused damage. He's runs one of the few centers in the northeast offering painless non-exertional, noninvasive CIMT Ultrasound coupled with the Cardio Res-Q program. Both are backed by extensive research, prestigious medical journals and some of the top institutions in the nation.
In ease and comfort, I was provided valuable and potentially lifesaving information. If it had been left to traditional medical pathways taught to most physicians including myself, it likely would have gone undiagnosed until it presented as a cardiac emergency some years down the line and that person would end up in my care, as an Emergency Medicine physician. Knowing my risk, I was started on a personalized program called Cardio Res-Q Program. Instead of It being medication used to treat now established disease and damage, it's being used to reverse and preventing disease.
In my medical opinion, I can tell you heart disease is by far one of the major causes of death. I recommend Dr. Varano's Cardio Res-Q Program to to people, who like myself,  don't want to wait until there is a problem.  If you have the desire to be screened for potentially undiagnosed, life- threatening disease, this is the program that will reduce the risk and outright prevent it. I couldn't be happier with the whole experience! I recommend Dr Varano, his program, and his staff without hesitation.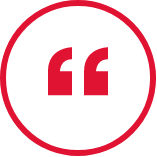 Thank you Dr. Varano for being the dedicated Doctor you are. You always listen to what I need. I was very concerned about the inflammation in my body from 30 years of dealing with Lupus and had repeatedly asked my doctor for a carotid artery scan. No one thought I needed it, but Dr. Varano said it was a good idea and gave me one. I had always had a healthy diet. My lipid panel was good! But as it turns out my CIMT ultrasound scan was not good. Dr. Varano's Cardio Res-Q program. His program screen was an early detection that helped me get on the right path and now I see a cardiologist. I am not sure what would have happened if not for your treatment and your consultations. I am forever grateful to you.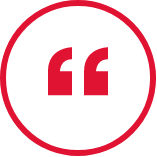 I am a Nutritionist and have worked in the Cardiovascular Arena for 20 plus years.  So many people are misled about the high risks that come from diabetes and heart disease, not knowing that heart attacks are the number 1 killer in women. Heart Disease is also silent in women many times, due to the fact that women have symptoms of this deadly disease that are not typical in a man. Heart disease can progress very quickly in men and women and knowing levels of key markers that signal the progression is very important.
Dr. Varano is my personal physician and someone that understands this progressive disease and uses advanced science to determine the patients' risk and proper treatment specifically for that patient.
His Cardio Res-Q program features advanced cardiac testing through diagnostics and takes a deep dive into specific things such as inflammation and oxidative stress, markers for unstable plaque, markers for inherited atherogenic plaque or disease, and many other markers that will gives a very comprehensive picture of a patient's risk of heart disease without having to do invasive procedures. Dr. Varano's Cardio Res-Q program also does CIMT Ultrasound testing to get a better picture of a patient's risk of heart disease.
I love Dr. Varano's passion towards treating Cardiovascular Disease and I would not put my health in anyone else's hands.
Schedule a Screening Today
Call our office at 215-234-7893 or schedule an appointment today.